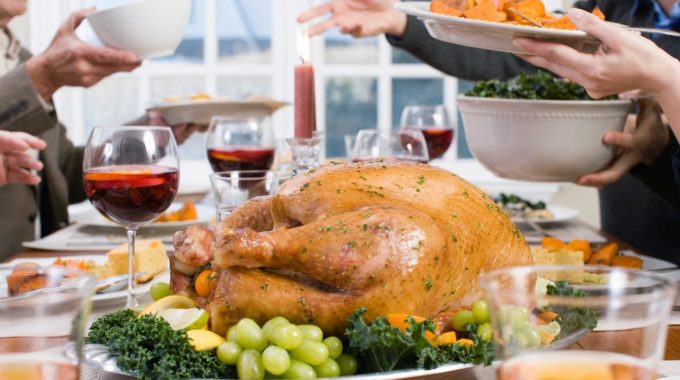 Talking Over The Turkey: Tips On Discussing Your Estate Planning With Family
Holidays are a wonderful time of good cheer, fun, feasting; and often, reuniting with friends and family. Often, they are a time when we reunite with family we may not see often otherwise. So, what better time to share information about your Estate Plan with those you have included in it? While it is not a good conversation during Thanksgiving or Christmas dinner, times of family and fellowship are great times to ask serious questions and prevent future confusion with good old-fashioned face-to-face conversations. Here are our tips for talking with family or friends about your planning during the holidays or at any time of year:
You shouldn't feel pressured to reveal more than you want to.
It is, after all, your plan – meaning you should never feel pressured to share any information if you don't want to. It might not be necessary or appropriate to discuss the total value of your estate, exactly what you own, how you invest it, or where you keep it. This may be especially true in families where there may be members of widely disparate means. Further, your plans may change due to changing circumstances in the future and it can be a valid concern that others don't rely assumptions about your future. Just remember, it's your life, no one has an absolute right to know anything. Hopefully however, those you have included in your planning are people you feel comfortable sharing some information with.
Generally, it's a good idea to share something.
When it comes to planning for your future it is generally a good idea to share some idea about what you are planning with those it will affect. Especially pertinent might be expressing your wishes as to your care if you became mentally ill or incompetent, your medical needs or concerns, and funeral or burial wishes. Sharing at least a rough idea of your plan with those affected by or involved in it can help clarify your decisions, reassure that your wishes are being carried out on future, and help stave off future conflict or dissent. Also, it may be very appropriate to remind people that just because you have made certain plans it doesn't mean they might not change in the future as your life and circumstances may change.
You should ask before assigning anyone a specific role.
This is a great time to reach out to those people you are asking to serve as your agent under power of attorney, your executor, your children's guardian, etc., and have an open and honest conversation to make sure that they are actually and honestly willing and able to take on the role you ask them too. Remember, most of these roles are deeply personal and substantial obligations, not an honor to be bestowed on a "favorite." If you don't feel comfortable having a conversation with the proposed agent under your power of attorney while you are competent, are you really going to be comfortable with them having complete access and control over you and your property if you become incompetent? It can also be reassuring whoever has to play that role in future when they can think back and feel reassured that they had a chance to discuss your wishes and expectations. The bottom line is that it is never a good idea to surprise someone with an important role.
Make sure someone knows where your planning documents are.
One of the biggest mistakes is a client paying for and finalizing the perfect estate plan and then locking the papers in a file cabinet, a safe, or a bank vault where either no one knows about them or they cannot be accessed when needed. Even if you don't want to discuss the contents, do ensure someone knows where and how to access your documents if necessary.
All that's is left to say is good luck!
These are serious and difficult conversations to have with anyone, and that is understandable. But take a deep breath, pick a quiet moment and let those you love know that you've planned for yourself and what your wishes are! Finally, relax and enjoy the holidays. Don't let them turn into a business meeting…if it's all too much, you can always make a New Years resolution to discuss these things next year!
Redding Law, PLLC intends this educational editorial to illustrate a common estate planning situation. However, the reader should note that this explanation is specific to Texas and is not intended to be legal advice for any person or situation. To receive additional copies of this newsletter or permission to reprint any portion please contact Redding Law, PLLC.